This educational guide explores an altcoin known as Harmony (ONE). We've generated some price prediction models with the help of the company's growth statistics, ONE coin's value over time, and other important aspects that will help you make a more informed price prediction of your own.
Harmony is a blockchain network that works as a bridge between PoS and PoW networks. The network's mainnet has a transaction finality time as low as 2 seconds. For comparison, a transaction on Ethereum can take an average of anywhere from 15 seconds to 5 minutes.
Please note that this guide is educational in nature, and that you should always do your own research and due diligence before investing in any digital asset. With that being said, let's explore the value of Harmony, its implementations, and value over the next few years.
What is Harmony (ONE), and How Does It Work?
Like its namesake, Harmony seeks to help make the development of decentralized apps (DApps) easier and more "harmonious". Harmony also makes deploying DApps on the blockchain easier than ever.
Harmony operates as a sharded proof-of-stake blockchain that eliminates centralization and compensates thousands of validators evenly. Harmony's effective and energy-efficient PoS consensus approach makes it possible to offer both security and decentralization in a sharded blockchain. Consensus is achieved when all members of a cryptocurrency network agree on the present state of the blockchain.
One of the things that make Harmony's underlying technology so special is that it uses sharding to provide fast transaction speeds in an energy efficient way. It can also support higher scalability and reliability.
It might be easier to understand what Harmony is capable of with an example.
What if you want to create a marketplace of NFTs, but don't like the high gas fees on Ethereum exchanges? Harmony could be used to build an alternative marketplace with lower fees.
Harmony (ONE) Overview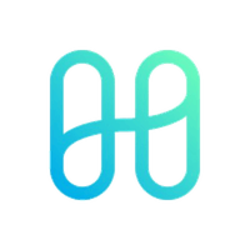 Harmony
Harmony has a total supply of 11,586,532,800 ONE tokens used to pay for operating in the ecosystem. Harmony launched as a startup back in 2018 by Dr. Steven Tse with the help of a team of engineers. ONE token's IEO happened from May 22, 2019 - May 29, 2019. 1,575,000,000 ONE tokens (12.5% of token supply) were offered in the IEO.
Harmony's Deep Sharding
Harmony is a sharded proof-of-stake (PoS) blockchain that employs an efficient proof-of-stake consensus architecture to reduce centralization and distribute rewards equitably across thousands of validators.
Harmony's PoS method is the first on a sharded blockchain to provide both security and decentralization. As a result, the members of a cryptocurrency network must agree on the present state of the blockchain, which is referred to as a consensus.
The harmony blockchain employs safe random state sharding to grow the blockchain while maintaining security and decentralization. Harmony separates not just their network nodes but also the blockchain states into shards, which scale linearly in all three elements of machine transactions and storage.
Transactions are handled individually by each shard depending on the shard id supplied in the transaction, allowing shards to execute transactions in parallel, considerably improving the blockchain's overall transaction processing efficiency.
Sharding is used in this system at both the transaction and the consensus layers, which is a novel approach. This allows the nodes to search for other nodes that are willing to participate in the transaction and to conduct transactions with them only for the purpose of reaching a consensus on the transaction.
This is meant to increase the parallel processing capability of the platform and, as a result, the throughput performance of the system. Finally, by removing the necessity for nodes to keep the entirety of the blockchain state, lower-capacity devices may also be used as network nodes in the future.
FBFT Consensus
Harmony developed a realistic Byzantine fault tolerance consensus model for fast block transaction consensus -- dubbed FBFT for "fast Byzantine fault tolerance". In Harmony mainnet, the quick byzantine fault tolerance results in cheap transaction costs and a one-block time finality.
Instead of requesting all validators to broadcast their votes, the leader in Harmony's FBFT consensus executes a multi-signature signing procedure among all validators to gather their votes as part of the multi-signature.
Validator nodes on Harmony do not participate in vote broadcasting while they're using the FBFT to validate votes. At the same time, the multi-signature size is intended to simplify the complexity of the administration of communication channels. The validators are chosen via the Proof of Stake system, which means that their votes are conditional on their own specific quantity of tokens in order to be considered. The greater their number, the more probable it is that they will be chosen.
In Harmony, the beacon chain is a shard chain that accepts the stakes of validators and distributes them to them. It is also in charge of the generation of random numbers for Harmony's distributed randomness generation protocol (DRG).
How Cross-shard Communication works
In order to facilitate cross-shard communication on the Harmony platform, Kademlia, a distributed hash table, and routing technologies are used in conjunction with each other. A crucial asset is referred to as such because it's meant to make communication activities on the Harmony network easier to manage.
According to Kademlia, each network node maintains a routing table, which tracks the distance between surviving shards as a function of the shard ID for each surviving shard.
Nodes inside a shard can only connect with the shards that are closest to them in terms of IDs, reducing the need to broadcast the message to all other shards in the shard's "neighborhood".
When a new block is added to the shard chain, Kademlia routing is utilized to transmit block headers to the beacon chain, which is accomplished through the use of asynchronous routing.
ONE Token
The ONE token contributes to the overall health of the Harmony ecosystem by facilitating participation in, and functioning as a form of payment for a variety of network activities -- including transactions.
In the Harmony consensus technique, the One token is used as a kind of stake. So holders can earn block incentives and be paid for making a positive contribution to the smooth running of the system.
For a variety of expenditures, including transaction fees, storage fees, and gas fees, tokens are utilized to reimburse the user. Holders of ONE tokens also have the ability to vote as part of the platform's governance framework, details of which can be seen here.
The pursuit of Universal Basic Income (UBI) was also in mind during Harmony's developmeny. Using the Harmony blockchain, the information would be made available in return for payment from marketers, merchants, or media outlets. Profits from data-sharing monopolies would be used to supplement or provide a basic income.
LINK TO YOUTUBE VID: Universal Basic Income Possible with Crypto, Up to 20% APY
Harmony Whale Wallets
By analyzing the list of ONE token holders on etherscan.io, we can see that there are a total of 191 ONE token holders right now. And the top wallet contains a 99.7751% supply of ONE token.
It should be noted that Harmony One is actually it's own blockchain and not a token on Ethereum, as shown above. Until the user interface of the ONE blockchain explorer is updated, we struggle to find the true whale distribution.
Harmony (ONE) Price History & Technical Analysis
Harmony's initial funding campaign, which began in April 2019, raised $18 million in total, attracting the interest of a number of different investors. About 2.8 billion of the company's ONE coins were acquired by investors, with 12.6 billion of those coins held aside for pre-mining activities.
Among other things, Harmony provides investors with access to an ecosystem that will enable the adoption of blockchain technology across a wide range of industries, with a particular emphasis on data-sharing, decentralized marketplaces, supply-chain monitoring, ad exchanges, credit rating systems, and gaming.
One token was offered at 0.003175 USD in the ICO and made its all-time high at $0.38 with an ROI of 11020.44%. At the time of this writing, ONE token is at $0.35, and the investors of the network are hopeful to go beyond the all-time high.
What Expert Analysts say about Harmony:
Harmony Projects & Partnerships
Harmony Price Prediction: 2022-2026
According to our research, we predict that ONE token could rise near or above $2.50 by the end of 2026. It's encouraging to note that Harmony's been on the rise -- and that there are already a lot of investors that see value in buying and holding ONE tokens.
Harmony Price Prediction 2023
As we've seen through the partnerships we mentioned before, Harmony is growing as a company. We expect this trend to continue. According to forecasts, the coin's price will reach roughly $1.0 before the end of 2022.
Harmony Price Prediction 2024
We expect ONE to continue to grow through the year 2024 as it matures and cements itself into more applications. According to analysts, the coin's price could reach $1.50 by the end of 2023.
Harmony Price Prediction 2025
As we get further into the future, more uncertainties and unexpected events make accurate predictions difficult. That being said, our model depicts that the price of ONE token might go around $2.00 by the end of 2024.
Harmony Price Prediction 2026
Our analysts are predicting that ONE token might rise to or beyond $2.50 at the end of 2025. This is assuming that certain events (such as rate of adoption, quality of performance, etc) continue as expected.
Harmony (ONE): Conclusion Price Prediction
When searching for Harmony (ONE) (or any digital asset) price predictions, keep in mind that expert forecasts might be inaccurate.
Analyst estimates are based on a fundamental and technical examination of cryptocurrency performance, but crypto markets are still new and extremely volatile. Keep in mind that past results are no guarantee of future outcomes.
It's critical to conduct your own research and keep in mind that your decision to trade or invest is influenced by your risk tolerance, market knowledge, the spread of your investment portfolio, and how comfortable you are with losing money. Never invest money that you can't afford to lose. And always do your own research when investing.
FAQs
How is Harmony gaining traction?
Harmony has investors excited because of its speed, scalability, and its support for decentralized solutions for applications built on the blockchain. The project has already established a lot of interesting partnerships, which indicates that ONE's value will continue to rise. The ability to stake Harmony ($ONE) is also attractive.
Where can I buy Harmony?
You can buy Harmony ONE tokens using Binance, Gate.io, Huobi, or Crypto.com.
In comparison to other cryptocurrencies, how can Harmony secure privacy?
Harmony scales without jeopardizing security or decentralization. Harmony shards not just their network nodes but also the blockchain states, allowing for linear scaling in all three elements of machines, transactions, and storage.
Is it possible to stake Harmony?
You can take part in Harmony's Staking as a validator or a delegator.
Why is Harmony on the rise?
The establishment of a $370 million ecosystem development fund, the successful conclusion of the Harmony One World conference in Lisbon, and the deployment of numerous big-name protocols on the Harmony network are three reasons for the increased pricing of ONE. Another reason for the ONE's popularity is a number of collaborations, including integrations with decentralized finance (DeFi) systems like Aave and Curve.
Is Harmony considered a currency?
Harmony, like many other Layer 2 platforms, has its own community token -- dubbed Harmony ONE. ONE stresses Harmony's objective of assisting open consensus procedures for billions of individuals throughout the world. The Harmony ONE token is used to pay for all platform activities and amenities, including voting, transaction fees, gas costs, staking, and earning rewards.
Is it possible to generate profits with Harmony?
Yes, it's possible, and many investors have generated profits with Harmony in many ways. But before investing in ONE token, you must do your own proper due diligence and research.
Why do people believe Harmony?
Harmony also promises to provide high throughput while also keeping two "lows" in mind: latency and prices, both of which have to be considered. In order to provide the framework for future decentralized, trustless economies, Harmony is required to place the platform at the core of their activities. As a result, people have confidence in the Harmony network.
Why should I use cryptocurrency instead of fiat money?
At the end of the day, cryptocurrencies are here to stay. Even though they offer a number of benefits over today's fiat currencies, they haven't gained popular support. Yet. But as technology improves, it is possible that digital currencies will become the money of the future.
Can my antivirus software prevent me from signing in to Harmony?
Yes, antivirus software may prevent you from signing in to Harmony.
Is Harmony's supply limited?
Yes, Harmony has a limited supply of 13,315,165,800 ONE tokens.
DISCLAIMER
This is not financial advice, only observations and speculation. All investors should do their own research and due diligence. The crypto markets are extremely volatile and losing your investment is possible.